February 18, 2016 -- Lake Stevens, WA
Chuck Brabec is a great guy. After eight years as a Wildwater committee member and over eleven years as webmaster for USAWildwater.com, Chuck has now retired from his active role on the USA Wildwater Committee.
Chuck began working on USAWildwater.com after being approached by Chris Hipgrave in 2004. His first newsletter was sent out that summer and he has produced wonderful, timely, and dependable newsletters since then.
Chuck is skilled at getting updates and stories from paddlers and providing thoughtful content and contributing opinions on what is timely and is important. Chuck devoted thousands of hours producing the USA Wildwater.com newsletter, improving and updating the website, maintaining an email list, sending out regular newsletter updates to wildwater paddlers, and calculating our annual rankings.
Chuck has an outstanding history of volunteering for other river organizations. He worked with American Whitewater and Friends of the Cherry River. That wasn't enough. Chuck's regular donations to USA Wildwater helped keep the website running for over 10 years. As a committee member, Chuck never failed to contribute thoughtful, careful opinions, and helped the Committee in more ways than you'll ever be able to count.
The Wildwater Community will never be the same without Chuck's expertise, contributions, dedication, and high quality work. A man like this will always be missed.
We recognize that in a community as small as ours, Chuck has done more than his fair share. Let's recognize Chuck Brabec's amazing and selfless contributions to Wildwater over the last decade. Here is an image of the award given to Chuck by the Wildwater Committee in our appreciation for involvement in our sport.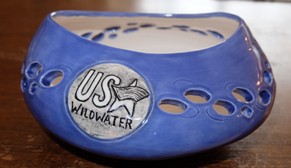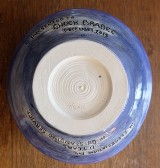 A donation has been made in Chuck's name to American Whitewater for the organization's river stewardship efforts.
Furthermore, USA Wildwater has named Chuck to our Wildwater Hall of Fame for outstanding volunteer contributions to the sport of wildwater.