USAWildwater.com -- The official Website of the United States Wildwater Team.
Team Trials Selection Process To Speed Up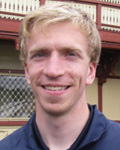 by
Tom Wier
USA Canoe/Kayak
Wildwater Committee
Western U.S. Athlete Rep.
wierc1@yahoo.com
October 25, 2011 -- Snohomish, WA
The Wildwater Committee has been reviewing all bids received for Team Trials and Nationals races to be held in 2012. We have received several strong bids and we feel confident that we can put on high level races next year. Our original call for bids set a deadline of November 15th. However, one of the team trials bids is time sensitive due to permiting deadlines, and we feel that we need to make a decision that would allow that bid to be successful if chosen.
Therefore, the committee has decided to speed up the selection process for Team Trials only. If you are considering making a bid to host Team Trials in 2012, you must send us your proposal no later than midnight on Friday, October 28th. We will make our decision on the location of team trials by the end of this month.