USAWildwater.com
Each of us has felt passionate about one thing or another -- something that drives us toward higher achievement, tests our mettle as human beings, and provides an arena for excellence. We have found our arena in Wildwater.
USAWildwater News: Information is power.

This news service is free! Sign up now for free email updates from our news desk.
Wildwater Team Training Camp

November 4-7 2010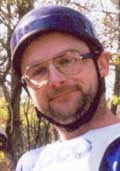 by
Chris Norbury
USA/CK WildwaterCommittee
Events & Programs
mhc_antigen@yahoo.com
April 11, 2010 -- Bloomington, MD
Recently the USA Wildwater Calendar has been reorganized so that Team Trials will be held in late Summer or early Fall of the preceding year. One of the advantages of such a change of timing is that it will allow the US team to convene and train together, with high level coaching. Such an approach will allow the development of paddlers prior to traveling to Europe and will raise the standard of the US team as a whole. In addition, it will allow a structured development path for younger paddlers who have entered the sport in the junior ranks and who previously had to seek out their own coaching at the senior level.
The US Team for 2011 will be selected at the National Championships on the Skagit River in Washington in early August 2010. Those selected will be eligible to attend the first US Team Training Camp at Lake Noxamixon and the Tohickon Creek, with tentative dates of November 4th-7th 2010. In addition to US team members, some Development Team members may attend, dependent upon sufficient coaching resources being available. More details will follow as the date becomes closer but please save the date…..