USAWildwater.com
Each of us has felt passionate about one thing or another -- something that drives us toward higher achievement, tests our mettle as human beings, and provides an arena for excellence. We have found our arena in Wildwater.
USAWildwater News: Information is power.

This news service is free! Sign up now for free email updates from our news desk.
2011 Team Trials Site Announced!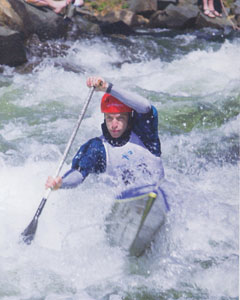 by
Tom Wier
USA Canoe/Kayak
Wildwater Committee
Western U.S. Athlete Rep.
wierc1@yahoo.com
April 3, 2010 -- Snohomish, WA
The US Wildwater Committee decided that the 2010 National Championships will also serve as 2011 team trials! Come out for the most important race of the year in beautiful Washington State. The races are July 31st and August 1st this summer in the North Cascades National Park Complex. We'll have opening ceremonies, athlete dinners, group activities, and the river will be running every day.
We will be holding two training camps on the Nationals/Team Trials courses. The first will be April 24-25, and the second in July before the event.
For details about the race, location, training camps, and registration, please see our website at http://2010wildwaternationals.wordpress.com/.