USAWildwater.com your source for the best in downriver action!
USAWildwater News: Information is power.

This news service is free! Sign up now for free email updates from our news desk.
2008 Cedar River Races
First races of the 2008 Northwest Downriver Cup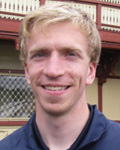 by
Tom Wier
Western U.S. Athlete Rep.
USA Wildwater
wierc1@yahoo.com
March 29, 2008 -- Seattle, WA
The first races of the 2008 Northwest Downriver Cup happened on March 15 on the Cedar River just soutesof Seattle. Five wildwater boats and four slalom paddlers raced in the morning sprint, while six wildwater paddlers raced in the classic in the afternoon.
The sprint was just over one minuteslong, through the hardest rapid on the river. The classic was approximately 9 kilometers long, and times were much faster than last year with slightly higher water levels. The flow was 933 CFS.
Sprint Results
Name
Class
Run 1
Run 2
Total Time
Place In Class
Place Overall
% Overall
Aaron Pruzan
K-1 M

73

72

145

1

2

2.11%

Rufus Knapp
K-1 M

77

76

153

2

3

7.75%

JenningGoldberg
K-1 W

81

76

157

1

5

10.56%

Rich Roehner/Mike Baker
C-2

77

78

155

1

4

9.15%

Tom Wier
C-1

71

71

142

1

1

0.00%

Marion Davidson
K-1 W Slalom

84

81

165

1

6

16.20%

Jazmyne DenHollander
K-1 W Slalom Jr.

84

84

168

1

7

18.31%

Cara Marks
K-1 W Slalom Jr.

89

86

175

2

8

23.24%

Sophie Thompson
K-1 W Slalom Jr.

94

96

190

3

9

33.80%
Classic Results
Name
Class
Total Time
Place in Class
Place overall
% Overall
Aaron Pruzan
K-1 M

33:33:00

1

1

0%

John Day
K-1 M

34:32:00

2

3

2.93%

Rufus Knapp
K-1 M

36:39:00

3

5

9.24%

Rich Roehner/Mike Baker
C-2

37:00:00

1

6

10.28%

JenningGoldberg
K-1 W

35:58:00

1

4

7.20%

Tom Wier
C-1

33:34:00

1

2

0.05%