USAWildwater.com your source for the best in downriver action!
USAWildwater News: Information is power.

This news service is free! Sign up now for free email updates from our news desk.
Call for 2008 Wildwater Racing Events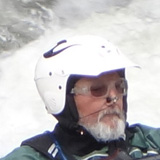 by
Chuck Brabec
USAWildwater.com Webmaster
March 2, 2008 -- Canvas, WV
Please reviewsthe 2008 Wildwater Calendar and let me know if you are aware of any wildwater/downriver races, training camps, etc. that are not already listed.
Provide the following information and I will add the event to the calendar:
Date(s)
Name of the event
Location (river, city, state)
Level (regional/national/international)
Type (classic, sprint, training camp)
Class (of the river, using the standard I-V scale)
Contact Information (name(s), email(s), web site)
Email the information to me at USAWildwater Webmaster.