USAWildwater.com your source for the best in downriver action!
USAWildwater News: Information is power.

This news service is free! Sign up now for free email updates from our news desk.
New Wildwater Kayaks From Savage River Works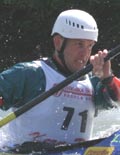 by
Chris Hipgrave
USAWildwater K-1
Treasurer, US Wildwater Committee
November 3, 2005 -- Charlotte, NC
Here is the price list for Essox and Millennium Wildwater Kayaks. Completed weights are still to be determined. There is a shortage on Cabon/Kevar hybrid materials so layups may have to be altered if I run out. Please let me know if you are interested in ordering so you can get on the list for this winters production. You will need an $800 deposit to place an order. (Complete price includes walls and seats)
Thank You,
John Diller
Savage River Works Inc.
581 Clifton Drive
Oakland, Md 21550
301- 334-2335
Race Layup
Carbon/Kevlar Deck and Hull
Complete
Untrimmed Halves
$1950
$1200
Race Layup
Carbon/Kevlar Light Deck and Hull
Complete
Untrimmed Halves
$1900
$1150
Training Layup
Kevlar/Polyester Deck and Hull
Complete
Untrimmed Halves
$1800
$1050
Extras:
S-Glass outer layer on Hull: $50
Trim and grind halves: $75
Due to the world wide Carbon and Kevlar shortage, prices are subject to change depending on material availability and pricing.