USAWildwater.com your source for the best in downriver action!
USAWildwater News: Information is power.

This news service is free! Sign up now for free email updates from our news desk.
2006 Calendar of Wildwater Events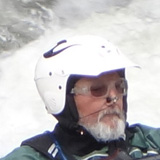 by
Chuck Brabec
USAWildwater.com Webmaster
October 5, 2005 -- Canvas, WV
USAWildwater is compiling the calendar of races for 2006. Check out the current calendar at www.USAWildwater.com/races/2006RaceSchedule.pdf.
If you have information about races that are not on the calendar, please send me an email at USAWildwater Webmaster with the following information:
Date(s)
Event Name
Location (river, town, state)
Level (regional, national, international)
Type (classic, sprint)
Difficulty (class I thru V)
Contact Information (name, email, web address)
Thanks,
Chuck