Graeme Biggin
Age:48
Birthdate: 28/09/1973
Hometown: Denny (Scotland)
Current Residence: Blue Bell, PA
Occupation: Business Manager
Current school/Alma matter: University of Glasgow, University of Edinburgh
Family: All over the world.
Personal Website/Blog:
Club: CR Cats
Wildwater Information:
How I started paddling wildwater:
Winter training sessions chasing after Fraser Gormal, Davie Hunter and Gordon Chisholm and trying to keep up with Chris Fuller in the K1. Was too cold to K1! I was Scottish Team slalom paddler and at University in Glasgow and those winter sessions at Glasgow Green were the start. Getting fireworks, shopping trolleys and bricks thrown at you from bridges regularly were character building! Then I raced for Glasgow Uni during my time there, quite successfully in Scotland. My last river race in UK was Scottish Universities for Edinburg Uni in 1995 where I won K1, C1 and C2 with my brother. I decided not to race for Edinburgh Uni after that as they fiddled the results so they won overall despite Glasgow getting more points. I don't hold grudges. In the US I got back into WWR through an old Glasgow Uni friend who connected me with some young paddlers who wanted to paddle WWR, Trevor Wagner and Garet Strouse. I chased them down the river, out of breath for the last few years! And still do!
Local and Regional results of note:
Savage race winner 2021
Red Mo 2nd 2021
Mid-Atlantic Downriver Cup: 2nd overall (2020)
Paddlefest, Ohio. Multiple 2nds from 2000-2006
Multiple Scottish Uni titles 1990-1995
Clyde River race winner 1994

National Results (Team Trials & Nationals):
2022 - 2nd in US team trials
International Results:
Have some slalom 1sts in International races and raced at European Champs but never raced WWR internationally.
Years on the U.S. Wildwater National Team: This year.
Other Paddling/Sports/Hobbies: Avid river surfer and long time supporter/critic/tester of Neil Baxters amazing surf boats. I'm importing Screamers for the US if anyone wants a surf machine. Skier and liked to get in as many days a year as I could until I blew my ACL in 2020, which lead to lots of time on an erg! My other hobby is finding boats to train in locations that my wife picks for holiday. I guess you call the noise I make with a guitar a hobby?
Personal Information:
Marital Status: Married to the most wonderful and understanding wife!
Kids: 0
Height: 5'5"
Weight: 71kgs
Music: Greatest band ever is the Wonderstuff! If it's live I like it, classical, country, blues, rock, pop etc.
Food Favorites: Fresh Halibut, Crab, mayonnaise and Stevia!
What you do to get ready for a race: Sleep, hydrate, fuel and relax.
What you do after a race: Get changed into dry gear and disappear, according to my friends!
Equipment:
Boat: Kick the Waves Sicario x 3, Prijon Interceptor (love it) and a place in my heart for Obsession 1&2 and a Sesia that is for sale ;)
Paddle: Jantex Gamma Rio
Helmet: Yak with un-aerodynamic beak
Spraydeck: Topdecks from Hiko, Frog and Peak
Life Jacket: Hiko and an old Lotus designs model
Paddling Clothes: Smelly tops and rancid wetshorts, no matter the weather or poison ivy season!
Shoes: NRS freestyle booties all the way!
Car: Blue with a roof rack and an odour of river.
Favorite energy/food: Irn Bru
Other Outdoor Gear: Lots of different kayaks, I paddle 10 different boats fairly regularly.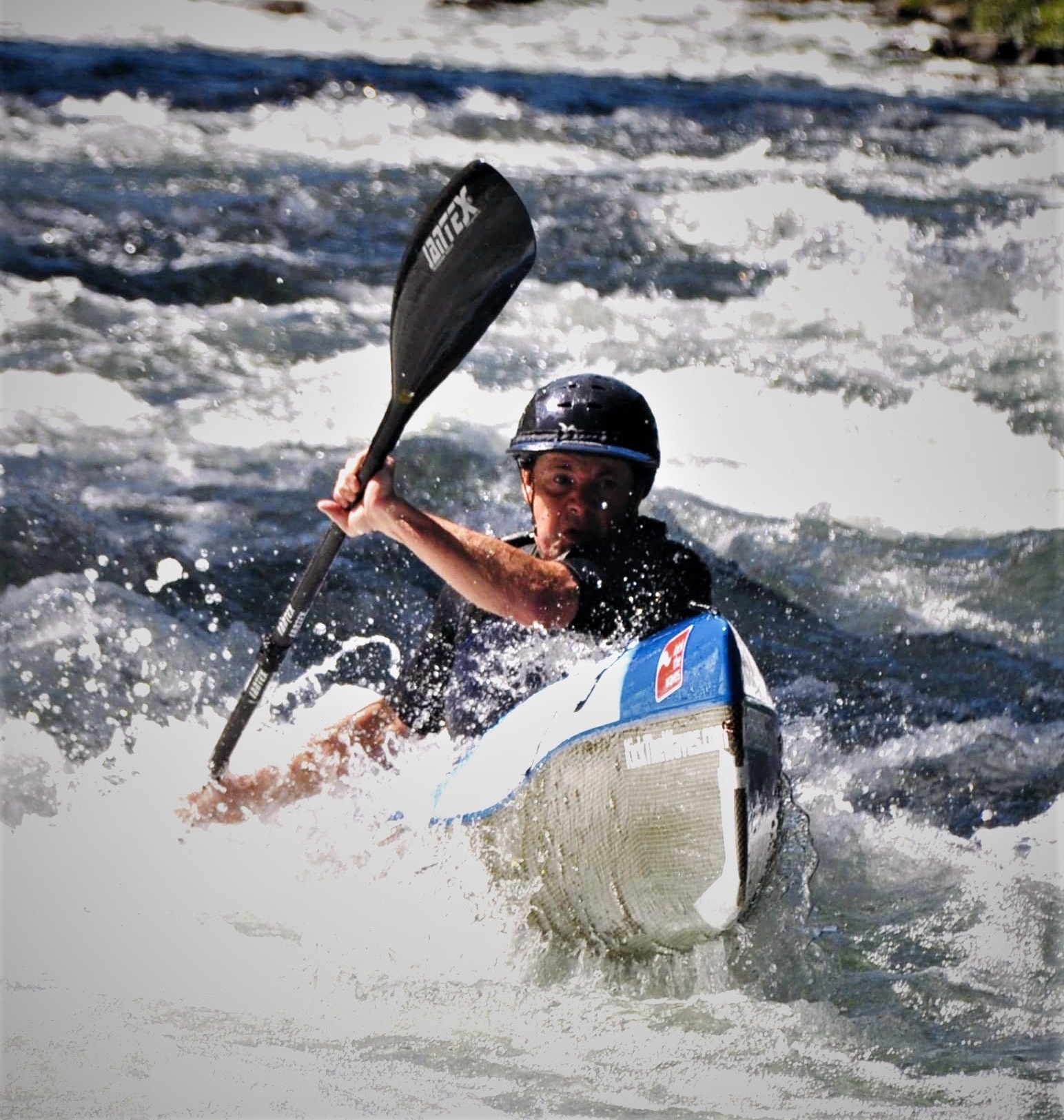 North Branch Potomac 2020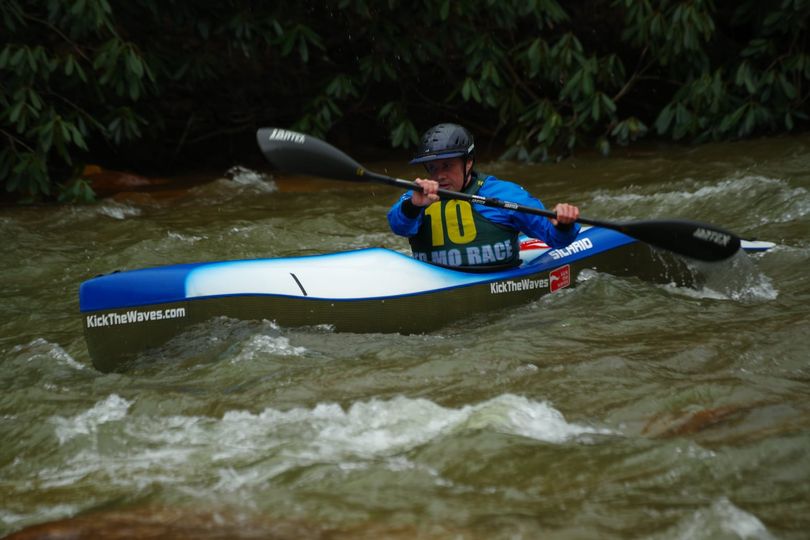 Red Mo 2022